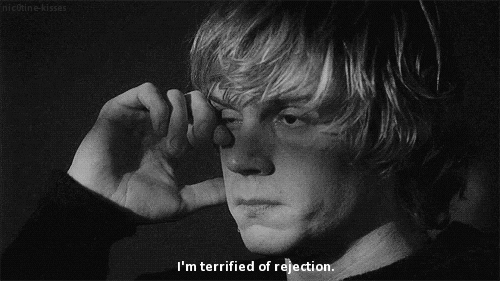 history


Benjamin was the firstborn child of Valentine Morgenstern and was raised in secret.

After the Uprising, Valentine felt so betrayed by Jocelyn and his parabatai, Luke Graymark, for their part in the opposition against the Circle that he took the boys and ran away with them. To accomplish this, Valentine had faked their deaths by burning down the Fairchild manor with Michael Wayland and a male child in their stead, along with Jocelyn's parents, Granville and Adele. Jonathan & Benjamin were united and were raised by Valentine in a small, remote cottage in Idris.

Valentine furthered his psychological abuse and manipulation by telling them that no one except him will ever love a monsters like them.

Ben then continued to be trained into a soldier fit for Valentine's plans for the Clave and the Nephilim. He was taught the necessary traits he would require someday to fulfill, which he needed to learn without experience of contact with other people besides his own father. He was also taught the skills that he would need to help Valentine bring down their adversaries. During this time, both Valentine and Jonathan hit and tormented him, lashing him in the back with a demon metal-tipped whip to remind him of the "perils of obedience." And going as far as cutting him open, leaving a scar beginning adjacent to his left eye and running down his torso and onto his right leg – just because it could be done

Unlike the Jace, he was aware of his father's plans, given full disclosure, and even knew when the other boy finally failed Valentine enough to prompt his to send the boy away. Not only did he have full knowledge of Valentines plans but was completely aware of Jonathan's intentions and he aided both as required

When Valentine would leave to spend time with Jace, Abel and Jonathan would rearrange Valentine's papers, hide his favourite stele, and teach Hugin and Munin how to tear people's clothes and take their hats off. This would irritate Valentine, but he was actually happy that they weren't doing something more destructive.


personality &

appearance
Personality and traits
As a result of the demon blood and angel blood experiments and his cruel upbringing under Valentine, Abel developed and grew to become a cold, heartless, and bloodthirsty psychopath, whereas Ben is perceived as a much gentler person.

Ben was a master of manipulations and lies, much like his father. He was trained to become an effective spy, even charismatic and charming when the situation warranted it. He is capable of keeping up the facade of the calm, naive, helpful, funny, and generally good boy. Despite this, both Ben and Abel very cruel, vindictive, and arrogant underneath and showing absolutely no sense of sympathy towards any type of being – except for Jonathan and even Valentine, in spite of the brutality of his upbringing.

Ben himself had debated the possibility of him ending up differently if he had been raised by anyone other than Valentine.

For those he loved, Ben is viewed as being highly loyal to, and is often said to be willing to do anything for the few people he cared about. Clary once said that she wasn't sure he understood love or how to be honest.

Skills & Abilities
Nephilim physiology: Being Nephilim, Ben possessed a variety of enhanced physical and mental abilities granted to him by the angel blood of Raziel in his veins and also by the angelic Marks of the Gray Book. This included enhanced strength, agility, stamina, and coordination, which only improved over time and practice.
Demonic & Angelic blood empowerment: The fact that Ben had demonic parentage and a higher concentration of blood than most Nephilim, in addition to his own angel blood, directly extracted from Ithurial as a result of Valentine's experiments, contributed to his superiority over normal Shadowhunters. However, this not only made him physically stronger but Abel also became almost purely demonic in nature and tainted his mind and soul with demonic influence.
Use of heavenly weapons: As a Nephilim, Ben could also handle heavenly weapons with effect, since this would normally not work for other species. In particular, these are weapons made of adamas and forged by Iron Sisters, such as seraph blades.
Runic magic: Due to the Angel Raziel's blood in his veins, he, like all Shadowhunters, was able to apply runes on his skin without any real danger. These Marks, in turn, gave varied effects that served to benefit the wearer.
Magic: Like both Sebastian and Valentine he was a practitioner of dark/black magic.
Expert combatant: Trained from his youth, Ben was a very adept fighter and swordsman even besting Jace in many encounters.

Possessions
Morgenstern family ring: standard Morgenstern ring that Sebastian got from his father.
Teleportation ring: a magical silver ring used for instantaneous travel that once belonged to his father, Valentine.
A silver bracelet that read Acheronta Movebo, which means "I will raise Hell", derived from Virgil: "Flectere si nequeo superos, Acheronta movebo," meaning "If I cannot move Heaven, I will raise Hell."

Physical description
Benjamin took after his father in appearance, looking very much like a young Valentine. He was tall and muscular and had a slightly slender frame. He had platinum white hair, which gave his pale skin some colour, and very dark, black eyes. He had a pale, restless face with high cheekbones. He has slender, graceful hands, and her long eyelashes. His bare back was striped with ragged scars, due to being whipped with demon metal whips while growing up under Valentine's care.

OOC: CODES OBTAINED FROM: Tessiamess (http://tessisamess.insanejournal.com/)