This forum is obviously a request forum, but in exchanged for the male characters (Elijah Mikaelson and Henry Michaels , I will either make or reserve a male character on my main account (TheFabledEnigma) so long as I've heard of the genres.
If you are interested, drop a comment on here or my profile, or message. Whichever is easier.
Henry Michaels * See Above Message
Vampire. Resurrected.
Henrik Mikaelson. Son of Michael and Esther. Youngest out of the Mikaelsons. But none of them know he was resurrected with the exception of Aaron. Actor in LA.
Updated his name for acting.
Need him for: Rosaline Emerson.
Reason: He would be her love interest/maker/co-star.
Roscoe Landers Jr
Werewolf - triggered
Need him for: AnnaLynne Maksim
Reason: Her love interest. (fc: Wes Brown or Ethan Peck)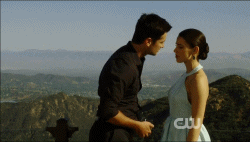 Matthew McKinney
Need him for: Megan Claire
Reason: Love Interest.
Owns his own bar in the French Quarter.
Freya Mikaelson
Witch
Need her for : Aaron Mikaelson
Reason: His twin sister.
Caroline Forbes /or/ Josette Laughlin
Josette Bio - Have an idea in mind for bringing her back if the person picks her.

Need for: Alaric (mainly) but also Josie and Lizzie as their mother
Reason: For Ric: Love interest. Josie and Lizzie obviously mother.